Given the frequent inquiries from professionals, we have oriented this article to guide journalists and/or media professionals.
What is an I VISA?
(I) visas are for foreign media representatives. Included within it, there are members of the newspaper, radio, film and printing industries, who temporarily travel to the United States. These trips can be to work in your profession. As well as to participate in informative or educational activities of the media, essential for the foreigner.
In order for professionals to carry out their activities in the United States, they must have their headquarters in a foreign country. Additionally, they should be informational in nature and generally associated with the process of newsgathering and reporting on current events.
As a foreign media representative, you will not be able to travel to the United States and work in your profession without an I nonimmigrant visa. Even if you are a citizen of a country that participates in the Visa Waiver Program (VWP).
In the event that you attempt to travel to the United States without the proper visa, the Department of Homeland Security (DHS) will deny you admission at a port of entry. It can happen at airports, seaports or border crossings.
In the event that you are currently in the United States and wish to request a change of status from another immigrant classification to I nonimmigrant status, you must file the corresponding application with the U.S. Citizenship and Immigration Service (USCIS).
In this presentation you must accompany your application with evidence of your current status and a letter from the foreign media outlet that employs you. You must also describe your type of employment and demonstrate that you are a representative of said media outlet. This also applies if you currently have I nonimmigrant status and wish to apply for a change of employer or media outlet.
It is important to know that those who have had an I Visa during the last year and plan to travel on behalf of the same publication or program, need to present proof of work done during the previous trip to the United States.
In the event that you plan to travel to the United States on behalf of a different publication or program, you will need to submit proof of the end result of your previous trip to the United States. Also, proof of recently completed work with the new company.
We always recommend to our clients that apart from being able to apply for an I Visa they can also keep their Tourist Visa at the same time.
What do I need to apply for I visas?
USCIS requires applicants to meet the following requirements in order to be eligible for this type of visa:
Representing a foreign media outlet (press, radio, film, or other foreign media);
Be scheduled to travel to the United States to work solely in that profession;
Have a head office in a foreign country.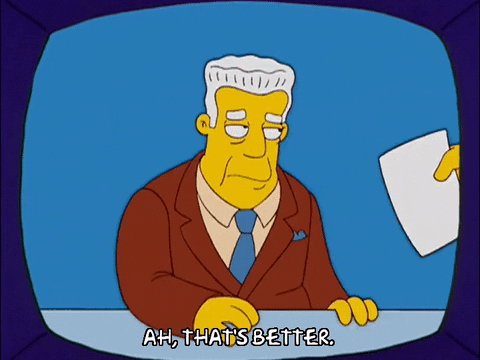 Can I apply for the I visa if I am a freelance journalist?
Employees of independent production companies and freelance media workers may qualify for an I-Visa.
They apply to that case if they are working under contract on a product that is going to be used as news value or as a documentary that is not primarily for entertainment or advertising purposes.
The employee must be a holder of credentials issued by the Association of Professional Journalists. It is important to note that consular officers may request to see such credentials before awarding requested I visas.
What is the cost and procedure?
To find out the rates of the Department of State and the corresponding procedure for the application, we recommend scheduling an appointment with our immigration lawyers. Our Immigration attorney can analyze your case and can provide you with better advice.
Where can I apply for I visas?
We always inform our clients that there is not only one way, they can vary depending on each US Embassy or Consulate where you apply. For this reason, we recommend having an appointment with our immigration attorneys so that they can analyze your case and advise you on the best option.
Can I travel with my family?
Yes. Spouses and/or children under the age of 21 who wish to accompany or join the primary visa holder in the United States for the duration of their stay require I-2 derivative visas.
Couples must be legally married to qualify for such derivative visas. A copy of a marriage certificate and/or birth certificate of your children will be required.
When the spouse of an I visa holder did not apply for their visa at the same time as the main applicant, he/she will need to file their own forms. You will need to present a copy of the visa of the main applicant and must accompany the certificate of your marriage or relationship.
The spouse and children of an I visa holder may study without restriction but may not work under a derivative visa. Therefore, if he or she is seeking employment, the appropriate work visa will be required.
In case the spouse or children do not intend to live in the United States with the I visa holder they may be eligible and apply for a B1-B2 visitor visa.
If you work in the media, you want to travel to the United States and you have not yet started any immigration process, our office can advise you legally so that you can start it and meet your immigration objectives.
Our Immigration Law Office in the United States is here to help you. We have an Immigration Lawyer office in Miami and Orlando. We can also coordinate a Zoom appointment so we can meet no matter where you are physically. Contact us through our WEB or write us directly to our WHATSAPP and let's coordinate your appointment today.