Is it easy to find work in the United States?
Many followers ask me for recommendations to look for work in the United States and that's why I decided to write this blog to help you understand what you should know when looking for work in the United States.
Is it easy to find work in the United States for a foreigner?
The answer is yes and no.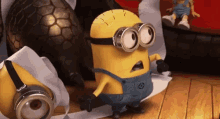 While the United States is an economy with full employment and full of opportunities, in order to work in the United States you need a work visa, for which you need an American company to hire you and sponsor you to get the residence card.
If you want technical details about the work visa do not stop reading my blog post about it.
To be able to look for work it is important that you have your resume, your updated Linkedin profile and a cover letter that will significantly increase your chances.
Below I leave the links of the most important websites to look for work in the United States!
1-      Linkedin.com: My first recommendation for the job search, Linkedin is the Facebook of the world of work. It currently has more than 300 million active users and is the most powerful social network to look for work.
You can search for jobs, connect with employers who publish searches and follow companies of interest on LinkedIn. Here you can put together your work profile that represents your online CV.
2-      Indeed.com: Indeed it is a leading job search site with millions of job offers from thousands of websites, including corporate sites that search for workers, job boards, newspaper classifieds, associations and other online sources of jobs . Users can also upload a CV and get a personalized CV link to share with employers.
3-      Glassdoor.com: Glasdoor is a professional community that helps people find work and companies recruit the best talent. Glassdoor members can view the most recent job listings and get access to user-generated content, including company-specific salary reports, ratings and reviews, interview questions and much more.
4-      Monster.com: Monster is one of the most original job search sites and has expanded to include a variety of other resources and applications for job seekers. Monster users can search and apply for jobs online, publish a CV, review company profiles and obtain salary information and professional advice.
5-      CareerBuilder.com: CareerBuilder is one of the largest job portals, providing job offers, CV publishing, and professional advice and resources to job seekers. CareerBuilder secures job offers directly from employers and has expanded local listings by partnering with many newspapers to incorporate their online rankings.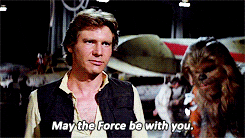 I hope you liked this information and that it was valuable. May the force be with you and good luck with the job search!